Meet Rachel Kim!
"I went through 5 surgeries including mastectomy and hysterectomy, 16 chemo treatments, 33 radiations, blood clog, & pneumothorax within 2 years from 2019. After all of that I was then diagnosed with rheumatoid arthritis and osteoporosis, giving me more medications and more side effects. I was weak and suffered from significant joint pain and muscle tension. My mobility was limited and my emotions were down.

However, all of this has been changed ever since I joined SHINE Pilates. Shanna and her team have helped me really well. I started Pilates 3 times per week. Of course starting off the first week was challenging and I couldn't follow too much. As time passed I was able to get my strength back, have less pain on my joints, more mobility, better posture and most importantly, better mental health. She saved me. Small group, more one on one attention and a classical approach. I love it here."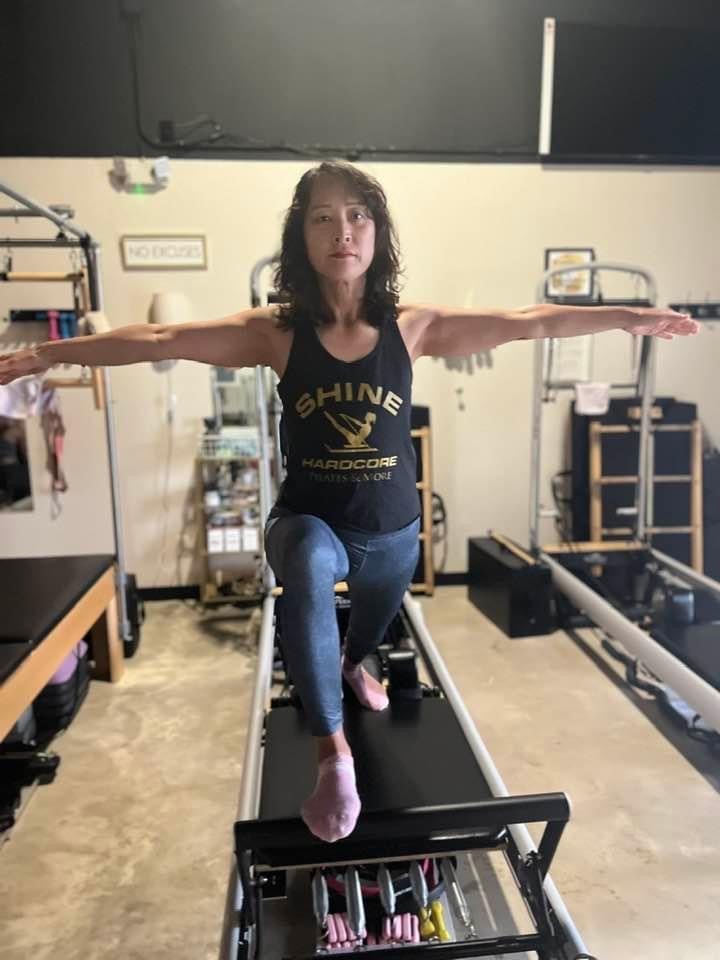 Meet Yvette!
"My doctors had told me that stretching is what my body needed & suggested I stop running or lifting weights after years of HIIT & CrossFit. I decided to drop into Shine after googling "Pilates studios near me" to check out the space. I walked in during an intermediate class & was in awe of what I saw & knew I wanted to learn to do what they were doing. I started with a free session, then bought a 5 class package, then a few 10 class packages & then decided it was time for a monthly membership. I try to go 2-3xs a week & since I've been a bit more consistent I've seen changes with my body & I've also learned how to breath. My body still has pains & aches but overall I really believe pilates is what I needed! Shanna & crew are great instructors & i also enjoy the company of the classmates!"